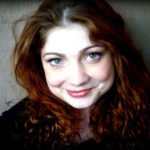 Katie Castonguay
Education Director
Katie is an Eckerd College graduate with a B.A. in Theatre Arts. She has been a professional actor and teaching artist, working with students of all ages in the Tampa Bay area for over 10 years with American Stage, Patel Conservatory, and the Carrollwood Cultural Center. Theatre credits include three of American Stage's School Tour productions; Sideways Stories from Wayside School, Charlotte's Web, and The Wind in the Willows. Most recent acting credits include Fahrenheit 451, Hay Fever, Taming of the Shrew, Crimes of the Heart, All New People, and The Last Night of Ballyhoo at Jobsite Theatre, Biloxi Blues at Stageworks and Musings of a Postmodern Romantic and The Children's Hour with Tampa Repertory Theatre.
Carrollwood Cultural Center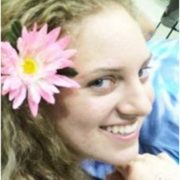 Devan Bittinger
Dance
Devan is a life-long dancer, teacher, and choreographer. She grew up in Virginia where she took ballet, pointe, jazz, modern, tap, hip-hop, and ballroom at the Concert Ballet of Virginia, Shuffles Dance Studio, and Valarie Simpson's School of Dance Arts. Professional training includes Ballet, Jazz, and Modern at the University of South Florida. Along with teaching classes at the Carrollwood Cultural Center, she choreographs for the dance team at St. Leo University and took them to competition in their first year as a program. She is a graduate from the University of South Florida, College of Pharmacy.
Carrollwood Cultural Center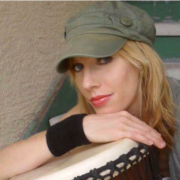 Heather DeRigo Lahiri
Cartooning, Henna, Music
Since she was a child, Heather expressed her interest for the Visual Arts as well as the Performing Arts. Heather is an experienced Art Teacher, teaching private students in specialty subjects such as Cartooning, Realistic Drawing, Calligraphy and has taught a full Art Curriculum to K-8 Grades at a local private school. Heather has taught for 15+ years. In addition, she has taught Art concepts in various Art Camps throughout her community. She has exhibited her work at local businesses & fairs, selling most of her original visionary paintings. After a year of living in India, Heather was inspired by the Art of Mehndi (Natural Henna Design) and quickly became adept at it after returning to the U.S. Heather expanded her Artistic expression by creating East to West Henna and continues to free-lance as a fine Artist as well as a professional Henna Artist. Born into a family of professional and touring musicians, Heather grew up immersed in Musical & Artistic culture with a strong influence in Funk, Rock & Jazz styles. She is an experienced performer, comfortable on the stage as a drummer & percussionist - as well as having garnered experience as a soulful lead & back up vocalist. An experienced teacher in both the private sector & class environment, Heather has taught Music and Drums at various Schools, including Tampa's premier Music School and The Patel Conservatory where she created and directed Percussion Ensemble Performances for her students. Heather is also a proud mother of 3! To learn more about Heather and her career please visit Www.HeatherDeRigo.com
Carrollwood Cultural Center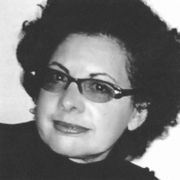 Marjorie Graff
Intro to Drawing
Marjorie was a Professor of Fine Arts at St. Petersburg College for 21 years. During that time she taught drawing, painting, printmaking and design. She has a BFA in printmaking from The University of the Arts and a Masters Degree in Art Education from Temple University. Her work can be seen at numerous galleries and also on my website www.offtheblockpress.com
Marjorie live in Tampa, Florida with my husband and rescue dog Kepi.
Carrollwood Cultural Center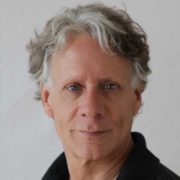 Bradley McCaskill
Dance
With more than twenty-seven years of teaching experience, McCaskill has taught classical ballet throughout the U.S. and Europe. As the Director of Ballet Conservatory of Orange County for more than ten years, he taught open professional class in Los Angeles as well as company class for the San Diego City Ballet. A Professional Ballet dancer for over sixteen years, McCaskill danced in the States with such renowned companies as the Pittsburgh Ballet Theatre, the Chicago City Ballet, and the San Antonio Ballet. He has guested with numerous companies from the Los Angeles Ballet to the Southern Ballet Theatre in Orlando. While in Europe, Mr. McCaskill had the privilege of dancing with the Hannover Staats Open Ballet; Hannover being The Royal House of Germany.
Carrollwood Cultural Center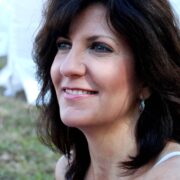 Sharon Orbin
Yoga
Sharon graduated from USF in 1982 and has lived in Tampa ever since. Sharon has been a preschool teacher for 30 years and has loved every moment. She has an Early Child Care Association certificate, and is certified in CPA and first aid. Sharon is also a certified Yoga teacher through Yoga Alliance, a National association for yoga teachers. She has been with the Carrollwood Cultural Center since 2009.
Carrollwood Cultural Center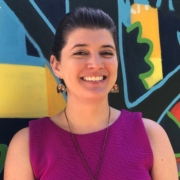 Ashley Lord
Dance Fitness
Ashley has spent most of her career as an educator, performer, and artist. She holds a current K-12 license to teach music and drama to grades 6-12. Ashley has a Level 2 Certificate in Intermodal Expressive Arts from Expressive Arts Institute Florida and has expertise in dance, visual journaling, and sound circles. She began dancing at the age of 3, formal training at 7, and continues to dance for her own health and happiness.
Carrollwood Cultural Center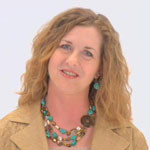 Michele Stone
Art
Michele has created art for events at the Straz Center, curated art at the Shimberg Playhouse, painted cakes at Cakes by Marie, painted faces at Publix and Whole Foods, won awards at the Tampa Bay Business for the Arts Chalk Walk, painted residential and commercial murals in Tampa, St. Petersburg and Wesley Chapel, chaired Reflections Committee at the Northwest Elementary PTA, taught adult classes at the West Tampa Center for the Arts, Costa Del Sol Assisted Living Facility and children's classes at the Bob Sierra YMCA, Wilderness Preserve Lodge in Land O' Lakes, Centre for Girls various schools through The Children's Board of Hillsborough County and the Carrollwood Cultural Center. (Michele also teaches private lessons.)
Carrollwood Cultural Center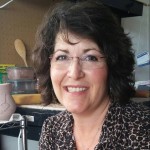 Miriam Zohar
Ceramics
Miriam attended the University of Florida, graduating with a degree in Interior Design at the College of Architecture. While in college, she took many classes focusing on art and design. Miriam has always been drawn to art and clay, taking classes in drawing and sculpture throughout her life. Several years ago, she returned to her education in wheel thrown pottery under the tutelage of Master Potter, Gilda Butler. It is here at the Carrollwood Cultural Center that Miriam has rekindled her love of clay and all that it can do. She welcomes the chance to be able to share her love and knowledge of the art of crafting pottery on the potters wheel.
Carrollwood Cultural Center