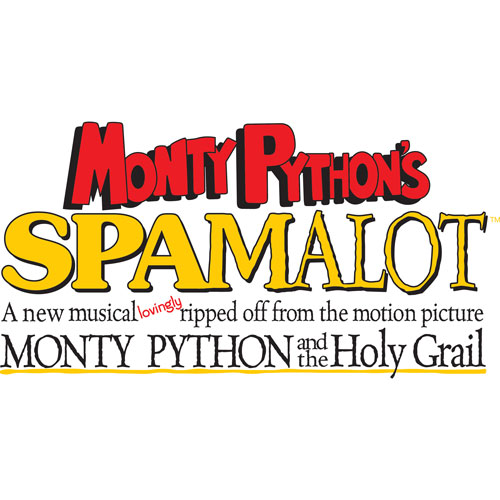 Book and Lyrics by Eric Idle
Music by John Du Prez & Eric Idle
Directed by Derek Baxter
Performances:
July 21 • 8 pm
July 22 • 8 pm
July 23 • 2pm
July 28 • 8pm
July 29 • 8 pm
July 30 • 2pm
Lovingly ripped off from the classic film comedy Monty Python and the Holy Grail, Monty Python's Spamalot retells the legend of King Arthur and his knights of the Round Table, and features a bevy of beautiful show girls, not to mention cow, killer rabbits, and French people. The 2005 Broadway production won three Tony Awards, including Best Musical, and was followed by two successful West End runs. The outrageous, uproarious, and gloriously entertaining story of King Arthur and the Lady of the Lake will delight audiences as they search for the Holy Grail and "always look on the bright side of life."
Monty Python's Spamalot is presented through special arrangement with Theatrical Rights Worldwide.
---
Member tickets go on sale August 15.
General Admission tickets go on sale September 1.
Admission to Monty Python's Spamalot
2022-23 Season Package

(Includes admission to Miracle on 34th Street: A Live Musical Play, The Glass Menagerie, Gypsy, and Monty Python's Spamalot.)

$30 member / $35 general admission

Group Rate (10+ people): $31 per ticket

(This event has reserved seating.)

$95 member / $115 general admission

(Pick your seat for the entire season!)
Remember to "Round It Up" and make a donation to the Center's Operating Fund. Consider making a donation when registering for classes or purchasing tickets. Your donation can be as simple as rounding your total to the nearest five or ten dollars — or whatever amount you wish to give. Thank you for your contribution!