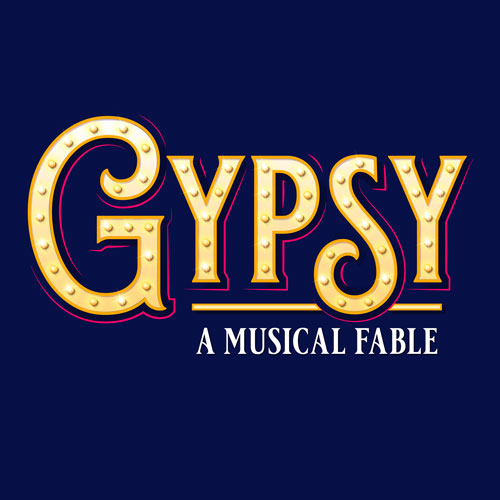 Book by Arthur Laurents
Music by Jule Styne
Lyrics by Stephen Sondheim
Suggested by the memoirs of Gypsy Rose Lee
Performances:
April 28 • 8 pm
April 29 • 8 pm
April 30 • 2pm
May 5 • 8pm
May 6 • 8 pm
May 7 • 2pm
Regarded by many as the finest musical ever created, Gypsy is the ultimate tale of an ambitious stage mother fighting for her daughters' success – while secretly yearning for her own. Set all across America in the 1920s and 30s, when vaudeville was dying and burlesque was born. Arther Laurents' landmark show explores the world of two-bit show business with brass, humor, heart, and sophistication.
The celebrated score by Jule Styne and Stephen Sondheim boasts one glorious hit after another including; "Everything's Coming Up Roses," "Let Me Entertain You," "Some People," "You'll Never Get Away from Me," "If Momma was Married," "All I Need is the Girl," "You Gotta Get A Gimmick," "Small World," "and Together Wherever We Go."
Gypsy is presented through special arrangement with Concord Theatricals on behalf of Tams-Witmark
---
Member tickets go on sale August 15.
General Admission tickets go on sale September 1.
Admission to Gypsy
2022-23 Season Package

(Includes admission to Miracle on 34th Street: A Live Musical Play, The Glass Menagerie, Gypsy, and Monty Python's Spamalot.)

$30 member / $35 general admission

Group Rate (10+ people): $31 per ticket

(This event has reserved seating.)

$95 member / $115 general admission

(Pick your seat for the entire season!)
Remember to "Round It Up" and make a donation to the Center's Operating Fund. Consider making a donation when registering for classes or purchasing tickets. Your donation can be as simple as rounding your total to the nearest five or ten dollars — or whatever amount you wish to give. Thank you for your contribution!