Community shows support for former Carrollwood arts director who needs liver transplant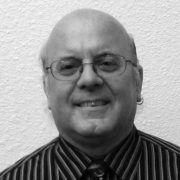 CARROLLWOOD — When someone like Richard Haerther gives their all to the community, it was a wonderful surprise to see the community giving back.
In early 2022, Haerther, Carrollwood Cultural Center's former artistic director, fell ill, spending more than 90 days in the hospital over the year. One of the results of the illness was a damaged liver and Haerther is now on the waiting list to receive a transplant.
To lend support, a benefit concert in late January was put on to raise money to help cover a portion of Haerther's medical bills. It was organized by Joey Donovan of the Lint Rollers, who played for the event, and featured Shana Banana and Peace of Woodstock. Altogether, the benefit raised about $1,500, according to Carrollwood Cultural Center Executive Director Paul Berg.
"The benefit was deeply moving," said Shana Smith, a singer/songwriter who performs for children and family audiences under the show name Shana Banana. "Richard's a longtime friend for decades. He booked me at events over the years and he's become one of my dearest friends. He's one of the most generous people I know, and it was nice to be able to come together as a community to help him out for a change."
Smith also writes Florida folk, environmental, and spirit-lifting music fit for everyone. When speaking about her friendship with Haerther, Smith said he was very encouraging about her focus on a music career in both children's music and for general audiences.
"It was that kind of support that kept me doing both," Smith said. "Shana Banana's been my primary career, but I love performing music for everyone. I like to think we've given him support in terms of our gratitude and appreciation, but it was really nice that we could offer financial support too. We want him to feel better, get healthy, and get what he needs to recover."
While Haerther was unable to attend the benefit concert in person since he is a candidate on the liver transplant list, he did receive a copy of the concert to watch.