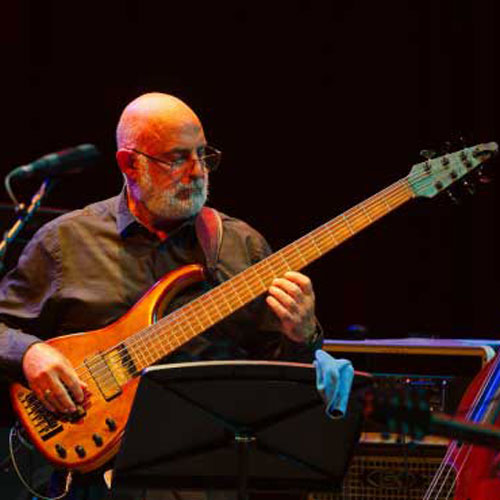 Jazz Bassist, Mauricio Rodríguez, brings his Latin-flavored jazz to the Center with his trio.
Bass player, composer, producer, and educator, Mauricio J Rodriguez is one of the finest musicians of his generation in Cuba. He was a member of Fervet Opus jazz quartet, one of the most important Latin jazz bands in Cuba in the 80s. His compositions have been performed around the world, from the BBC Prom 62 to Miami Symphony Orchestra. He is a composer in residence of the Miami Symphony Orchestra and The Miami International Bass Academy and teaches at Saint Leo University.
---
Admission: $20 member / $25 general admission
Stream it Live: $10
Remember to "Round It Up" and make a donation to the Center's Operating Fund. Consider making a donation when registering for classes or purchasing tickets. Your donation can be as simple as rounding your total to the nearest five or ten dollars — or whatever amount you wish to give. Thank you for your contribution!