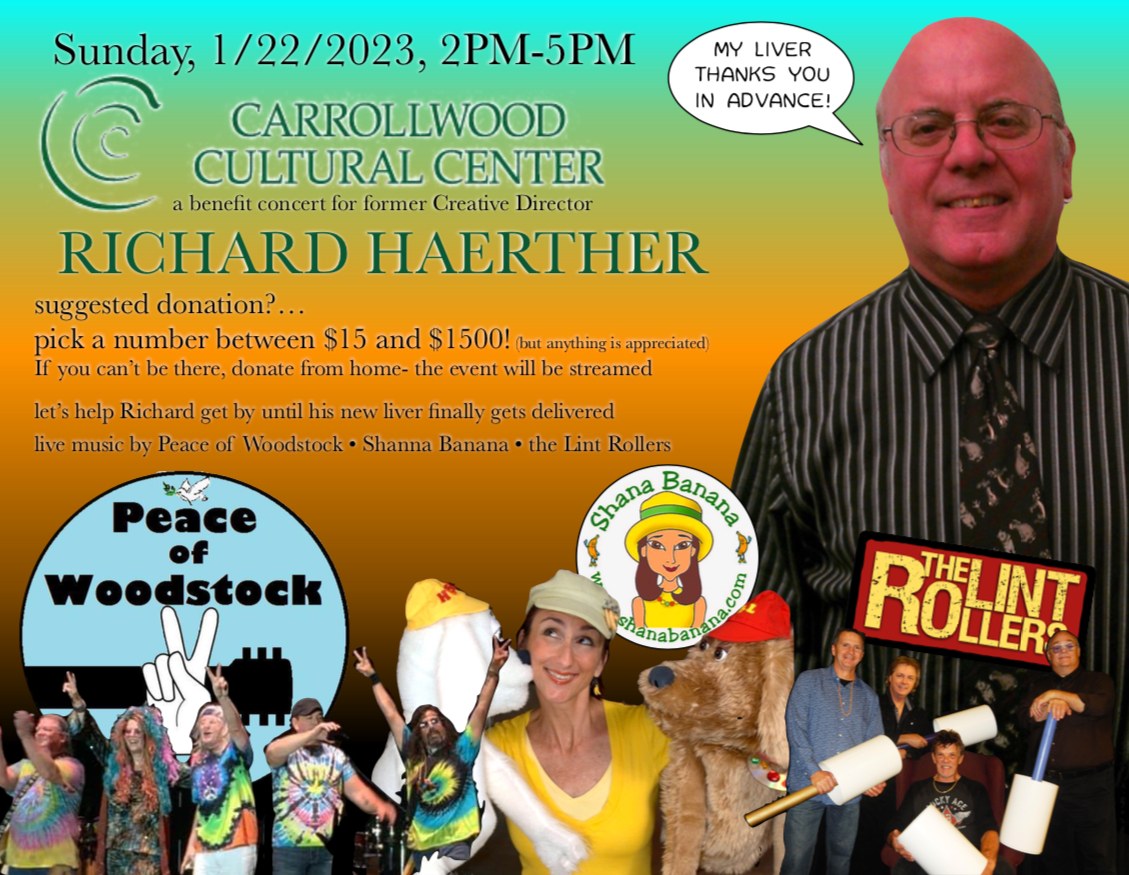 Help us take care of one of our own!
The Carrollwood Cultural Center's much beloved former Artistic Director of more than ten years, Richard Haerther, is in Baton Rouge, LA awaiting a liver transplant. In the meantime, his living expenses are spiraling, and he could use a little help.
Show Richard your support and join us for this special benefit concert for our friend featuring performances by The Lint Rollers, Peace of Woodstock, and Shana Banana. Special thanks to these wonderful musicians for donating their performances so we can ensure all of the money raised from this event can go directly to Richard. Since it is a benefit, there's no actual admission charge, but a $15 to $1,500 donation at the door would be most welcome!
This concert is for all ages and will open with the Lint Rollers at 2 p.m., followed by the amazing Shana Banana, and then closing with the legendary Peace of Woodstock.
If you cannot join us in person, the Center will stream the concert so you can log in from all corners of the planet, including Baton Rouge. Streaming is free, but you do need to register for access.
(Special thanks to Joey Donovan of the Lint Rollers for organizing this event!)