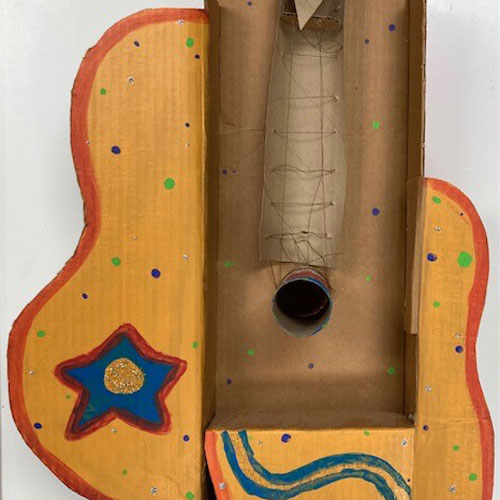 Michele Stone, painted by Gabi B.
Beyond Sight* is a tactile exhibit designed to be experienced beyond the sense of sight. Each 3D piece will be created using unique materials (textiles, layered paint, hardware, and other mixed media) designed to invigorate the imagination through touch. Sighted, blind, and low-vision art enthusiasts will appreciate this inclusive exhibit.
Other exhibits on display this month include Horoscope by Florida in Art, Mini Matisse Show presented by The Gallery, and Fluid by Cindy Valdez.
*Project funded by AARP.