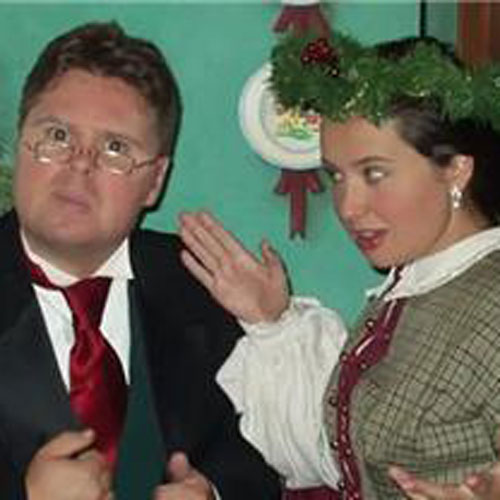 Presented by Atlantic Coast Theatre for Youth
Become a guest at the Dickens' home as Charles Dickens and his sister, Fan, act out their own "Amateur Theatrical" version of Scrooge's story. The 2 actors use only their imaginations & items from the drawing room to perform 15 characters from the classic story.
Recommended for grades K-8
Curriculum Connections: Music, Theatre, Language Arts
---
Admission: $7
---
Schedule a field trip for your school or homeschool group! Contact Education Director Katie Castonguay at [email protected] or (813) 922-8167 for details.
---
Remember to "Round It Up" and make a donation to the Center's Operating Fund. Consider making a donation when registering for classes or purchasing tickets. Your donation can be as simple as rounding your total to the nearest five or ten dollars — or whatever amount you wish to give. Thank you for your contribution!