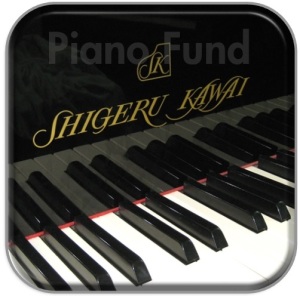 A piano's keyboard might appear overly simplistic. Eighty-eight black and white keys lined one-by-one in a perfect row. But, even with the most delicate touch, their intricate dance soon fills the air with song.
Pianos are an important part of the Center's story.
In 2012 we were able to retire the Center's piano loan, the organization's only long-term debt thanks to all of the caring donors who purchased a "key" in the Key Club.  The Piano Fund continues for the sake of maintaining, tuning, and protecting all of these fine instruments…assuring their place in the lives of future generations of Carrollwood Cultural Center members!

Thank you to our 2012 Key Club members!  And thank YOU for donating to the Carrollwood Cultural Center Piano Fund.