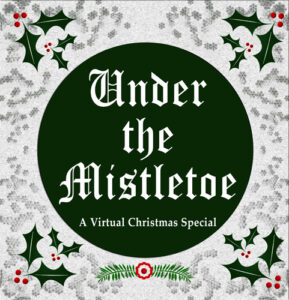 Under the Mistletoe
Performed by Friends & Family of the Carrollwood Cultural Center
Directed by Aaron Washington
Air Times
December 4 • 8 pm
December 5 • 8 pm
December 6 • 4 pm
Cozy up with those you love and join us for this virtual variety show filled with holiday stories as well as vocal, instrumental, and dance performances. Reminiscent of the traditional variety shows of years gone by, we welcome you into our homes to share the spirit of the season.
The Center is honored and humbled to be joined by so many of our extended family for this genuinely heartwarming celebration of peace, joy, and love.
---
Online Access: $10
Remember to "Round It Up" and make a donation to the Center's Operating Fund. Consider making a donation when registering for classes or purchasing tickets. Your donation can be as simple as rounding your total to the nearest five or ten dollars — or whatever amount you wish to give. Thank you for your contribution!