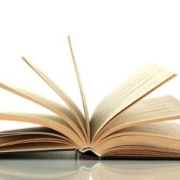 Do you remember your school book fair? Some were held in school libraries while others were conducted with a catalogue.
Get revved up for the Center's production of Roald Dahl's Matilda The Musical by reliving your childhood book fair days! Browse our selection of $1 and $2 donated books (covering topics from cooking to travel and classic literary works to the latest fad), answer literary trivia, and take your awkward school photo as an adult.
---
Free Admission

This event is free and open to the public. As a courtesy, we ask that you please help us plan for your arrival by emailing Community Engagement Director Ashley Lord at [email protected] to let us know you will be attending.
Thank you and we will see you soon!