MAS RADIO THEATRE DOUBLE FEATURE
When:
June 7, 2014 @ 12:00 am – 2:00 am
2014-06-07T00:00:00+00:00
2014-06-07T02:00:00+00:00
Where:
Carrollwood Cultural Center (Main Theatre)
4537 Lowell Road
Tampa, FL 33618
USA

1 EVENING, 2 GREAT SHOWS, 1 LOW PRICE!
MAS Radio Theatre takes you back to yesteryear when radio was king!  Enjoy an evening of comedy and intrigue with this unique live theatre format.
First show of the Evening:  MY CLIENT CURLEY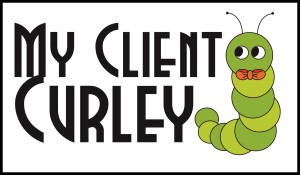 Before Miley Cyrus, American Idol, or Michael Jackson….even before the Beatles or Elvis… there was My Client Curley, the dancing sensation who swept the country in the days when radio was king. All of American was caught up in the frenzy that was this classic media circus!
Smalltime crookster and showman Jerry Flynn is desperately searching for a new act to promote in order to save him from ruin. He meets a boy named Stinky on the street who claims to have a dancing caterpillar.  "Yes Sir, That's My Baby" never sounded so good, especially when accompanied by the dancing caterpillar, Curley. Young Stinky and his new agent are thrust headfirst into the hustle-bustle of Hollywood, with every news maker and entertainer vying for Curley's unique talents.  Join the duo in this hilarious and charming tale.
My Client Curly is presented with permission from the Norman Corwin estate.
Second show of the Evening:  THE CASEBOOK OF GREGORY HOOD: THE DERRINGER SOCIETY
The Casebook of Gregory Hood was a radio detective program in the United States. It existed in several versions – with different stars on different networks in different years. Hood was an importer in San Francisco who dealt in rare items. John Dunning summarized the show's premise as follows: "With his sidekick Sanderson ('Sandy') Taylor, Hood traveled the world seeking artifacts for his import house. Each item found by Hood had an intriguing history and was inevitably linked to some present-day mystery." The character of Hood was based on real-life importer Richard Gump, who lived in San Francisco. Gump also was a consultant for the program. (Wikipedia)
Episode 1186: The Derringer Society. Gregory Hood runs into mystery and mysticism surrounding a murder of a member of The Derringer Society. Society members are male fans of Fowler Foulkes' fictional sleuth, Dr. Derringer. A woman has been invited to their meeting, where she predicts that later on that evening one of the Society's members will be murdered.
FOR TICKETS CLICK
HERE
Group rates are available for groups of 10 or more. Email [email protected] to make arrangements.
https://carrollwoodcenter.org/wp-content/uploads/2018/01/Carrollwood-Logo.png
0
0
admin
https://carrollwoodcenter.org/wp-content/uploads/2018/01/Carrollwood-Logo.png
admin
2014-04-01 16:31:41
2014-04-15 16:24:24
MAS RADIO THEATRE DOUBLE FEATURE