UPDATE: All of the tickets for this event are gone. Thank you!
We understand how stressful and exhausting the last week has been for everyone, so we've decided to waive the admission fee for Saturday night's Carrollwood Jukebox Big Band concert. The concert is still considered a ticketed event due to capacity limits in our Main Theatre; therefore, patrons will need a ticket to enter.
More info about Saturday's free event:
The Carrollwood Jukebox is a live big band playing some of the most popular hip swivelin', jump jivin', swing dancin', Latin lovin', waltz and cha-cha steppin', contemporary tunes of the 20th century. Swing Time of Tampa Bay will give free dance lessons to ticket holders starting at 6:30 p.m. The concert starts at 8 p.m.
This event is open to everyone! Partners are not required. In fact, dancing is not required…you can just come to listen to the band.
Snacks (chips and candy) as well as beverages will be available for purchase.
To get tickets, please call the Center at (813) 922-8167 or stop by the Box Office. Tickets are limited and will be given on a first-come, first-served basis.
If you already purchased a ticket for the event, please see us at the Box Office and we will gladly give you free tickets to the next Carrollwood Jukebox event on December 9.
Please take care as you recuperate, clean-up and help neighbors get back to normal.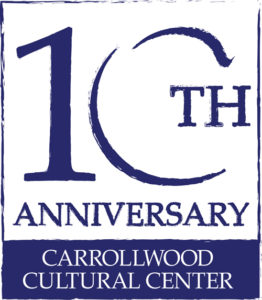 https://carrollwoodcenter.org/wp-content/uploads/2018/01/Carrollwood-Logo.png
0
0
Adrienne
https://carrollwoodcenter.org/wp-content/uploads/2018/01/Carrollwood-Logo.png
Adrienne
2017-03-22 08:58:43
2018-02-27 14:15:09
CARROLLWOOD JUKEBOX