Each 3-week session is an intensive training program in which students will audition, write, rehearse, and perform a full theatrical production under the instruction of working professionals.

 It is extremely important for students of the Summer Intensive Program to understand that dedication, focus, and participation are what make the program successful for all.
2021 Themes
WKS 1-3: Zombie Musical Making
(June 7-25)
"They're coming to get you, Barbara." ― Night of the Living Dead
Students put their braaains together to write an original musical creation like no other. A full zombie make-up tutorial, training to be a zombie if one finds themselves in the most unfortunate of circumstances, and learning the latest in grave crazes! It will require their full dedication. Don't miss the undeadline, enroll today!
Performance: June 25 at 4 pm
WKS 4-6: Fight Like the Prose: Shakespeare Stage Combat & Scene Study
(June 28-July 16)
"A victory is twice itself when the achiever brings home full numbers." – Much Ado about Nothing
As an ensemble, students will study and engage in stage combat as they create a final performance of Shakespeare scenes. Akin to stunts and choreography, stage combat is a specialized technique in theatre designed to create the illusion of physical combat without causing harm to the performers. Activities within the lessons are specifically designed with safety in mind while enabling students to explore Shakespeare's text. Be vigilant, I beseech you, enroll thy pupil today!
Performance: July 16 at 4 pm
*No camp July 1-2
Week 5 is being sponsored by the Law Office of Attorney Dan Zohar.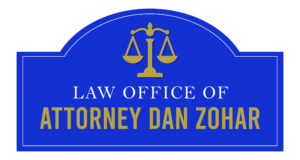 WKS 7-9: Alice in Wonderland
(July 19-August 6)
"It's no use going back to yesterday, because I was a different person then." — Alice
Students take a beloved classic and flip it on its head. Inspired by Lewis Carroll's original story students will develop their own original musical production. Utilizing the famous story students will write new scenes, develop characters explore Wonderland and incorporate music and original choreography to create a one of a kind experience. Curiouser and curiouser, enroll today!
Performance: August 6 at 4 pm
Daily Schedule
8-9 am Early Care (optional: CLICK HERE for details)
9-9:15 am Warm-ups
9:15-10:30 am Creative Time 1
10:30-10:45 am Snack Break
10:45 am-noon Creative Time 2
noon Lunch 
12:30-1 p.m. Recess & Games
1-2:15 pm Creative Time 3
2:15-2:30 pm Snack Break
2:30-4 pm Creative Time 4
4-4:15 pm Sign Out & Pick Up 
4:15-5:30 p.m. After Care (optional: CLICK HERE for details)
Performance Schedule
Performances will be held the second Friday of each 2-week camp:
Friday, June 25 at 4 pm
Friday, July 16 at 4 pm
Friday, August 6 at 4 pm
On performance days, the schedule is the same as above until 4 pm. The rest of the day is as follows:
4-5 pm Show & Share (Friday)
5-5:30 pm After Care (optional: CLICK HERE for details)
Tuition
Member: $480 / 3-week camp ($390 for June 21-July 9)
Non-Member: $500 / 3-week camp ($410 for June 21-July 9)
4 Ways to Register
1.) Mail/Email: Download a 2020 CAMP REGISTRATION PACKET and send the completed forms via mail to 4537 Lowell Road; Tampa, FL 33618, or email them to [email protected].
2.) Online: Non-refundable online processing fees apply. Additional paperwork is required after registering. (Early Bird Discount Code (expires April 30): EARLYBIRD)
3.) Phone: Call (813) 922-8167 to register over the phone with a credit card. 
4.) In-Person: Visit the Center Monday-Friday, 9 a.m. – 6 p.m.; or Saturday, 10 a.m. – noon.
(Please register the Thursday before the start of camp on any given week to help us best prepare for the arrival of your child. Registrations received after Thursday will incur a $15 late registration fee.)