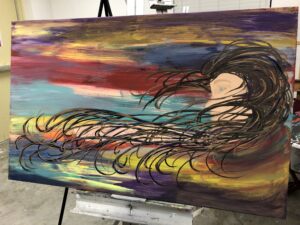 The Art Studio is for adults looking for space and time to dedicate to working on their art. This is not a guided class though the instructor will be present if you have questions or need light guidance. Students are asked to provide their own materials, brushes, canvases, etc. We are not able to hold or store student paintings or materials.
Terms & Conditions
The open studio does not include instruction or demonstration.
The instructor or monitor will be present only for supervision.
No retail or production work allowed.
Participants in violation of studio policies may forfeit access without refund.
(Non-refundable online processing fees apply.)